United Food & Commercial Workers (UFCW) Union Local 152 Endorses Risch and Walters for Borough Council
---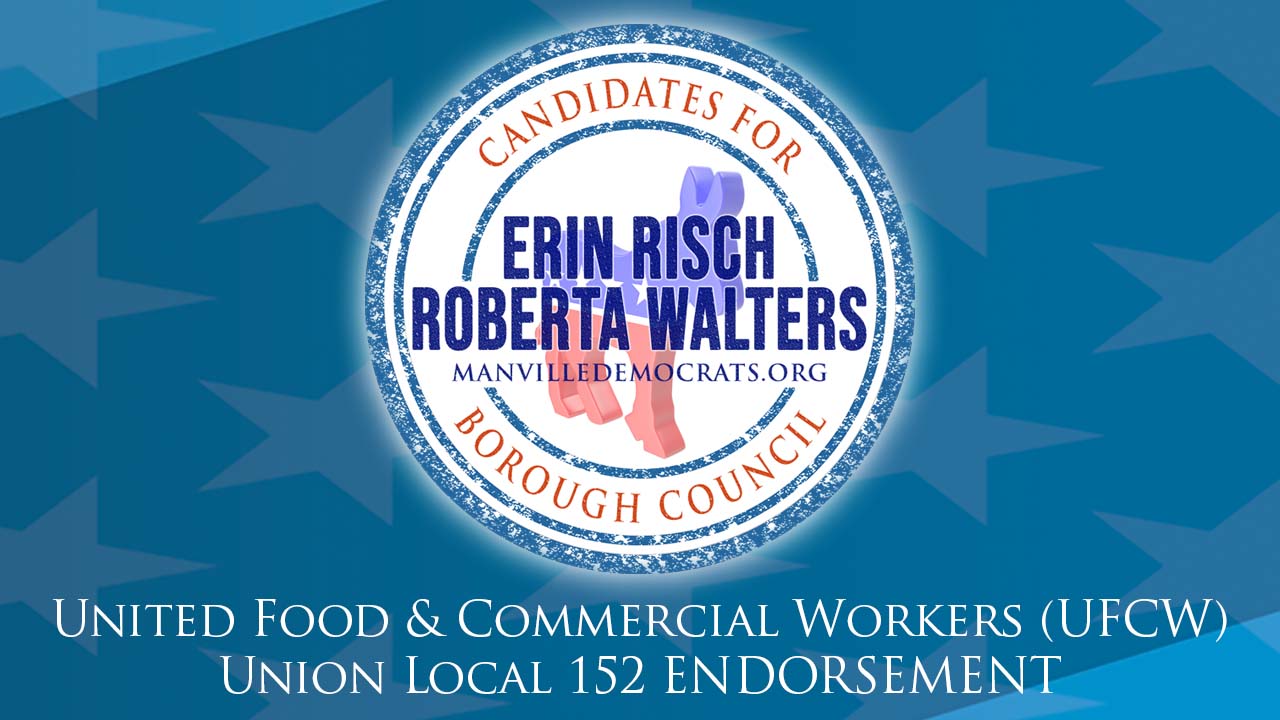 By Chris B.
August 15, 2021
United Food & Commercial Workers (UFCW) Union Local 152 Endorses Risch and Walters for Borough Council
FOR IMMEDIATE RELEASE
Contact Christopher Basista at contact@manvilledemocrats.org
Manville -- The United Food & Commercial Workers Union 152 has endorsed Erin Risch and Roberta G Walters for Borough Council.
Erin and Roberta have shown their dedication and actions in supporting good Union jobs that provide a living wage, healthcare, and benefits, which in turn can provide economic relief to the working-class citizens of Manville. They have openly taken a stance in supporting new industries that create sustainable long-term careers, specifically the burgeoning Cannabis Industry. Their leadership on these issues and others, involving the working-class citizens of Manville, makes them the best choice on Election Day.
"I am so proud of Erin and Roberta earning this endorsement and I second that they are the best choice for Manville on Election Day" said Councilwoman and MDC Chairwoman Patricia Zamorski. "We need leaders like Erin and Roberta who are willing to focus on the bigger picture and all residents of Manville."
If you are interested in learning more about Erin and Roberta please visit www.manvilledemocrats.org or email us at contact@manvilledemocrats.org.