Manville Democratic Club Statement on Release of Tyre Nichols Video
---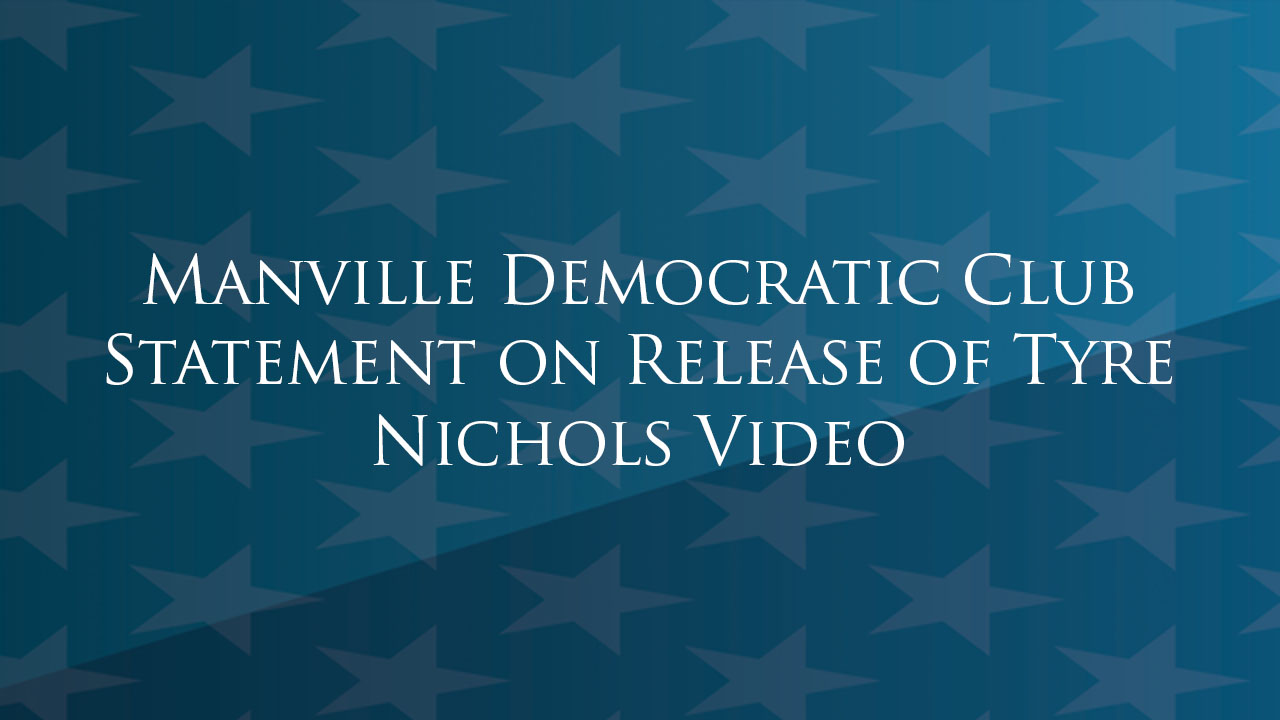 By Chris B.
January 27, 2023
Manville Democratic Club Statement on Release of Tyre Nichols Video
FOR IMMEDIATE RELEASE
Contact Christopher Basista at contact@manvilledemocrats.org
Manville, NJ - We watched in horror yet again as video of five police officers brutally beating Tyre Nichols during a traffic stop on January 7, 2023, was released this evening. The actions were brutal and to quote ABC News, "it's clear that this is not police work."1 Tyre Nichols tragically lost his life as a result.
While we appreciate the authorities who acted quickly to hold the offending officers accountable by terminating and arresting them, the question still remains -- what is going to be done to stop these acts of violence by those in positions of authority? We implore our elected officials and law enforcement to make a committed effort to stop this systemic violence and create an environment where everyone is safe.
We as a country must do better. We need commitment and action from our leaders and community to stop this. For there to be peace, there must be empathy and accountability to one another.