Manville Democratic Club Seeks Candidates for 2023 Election
---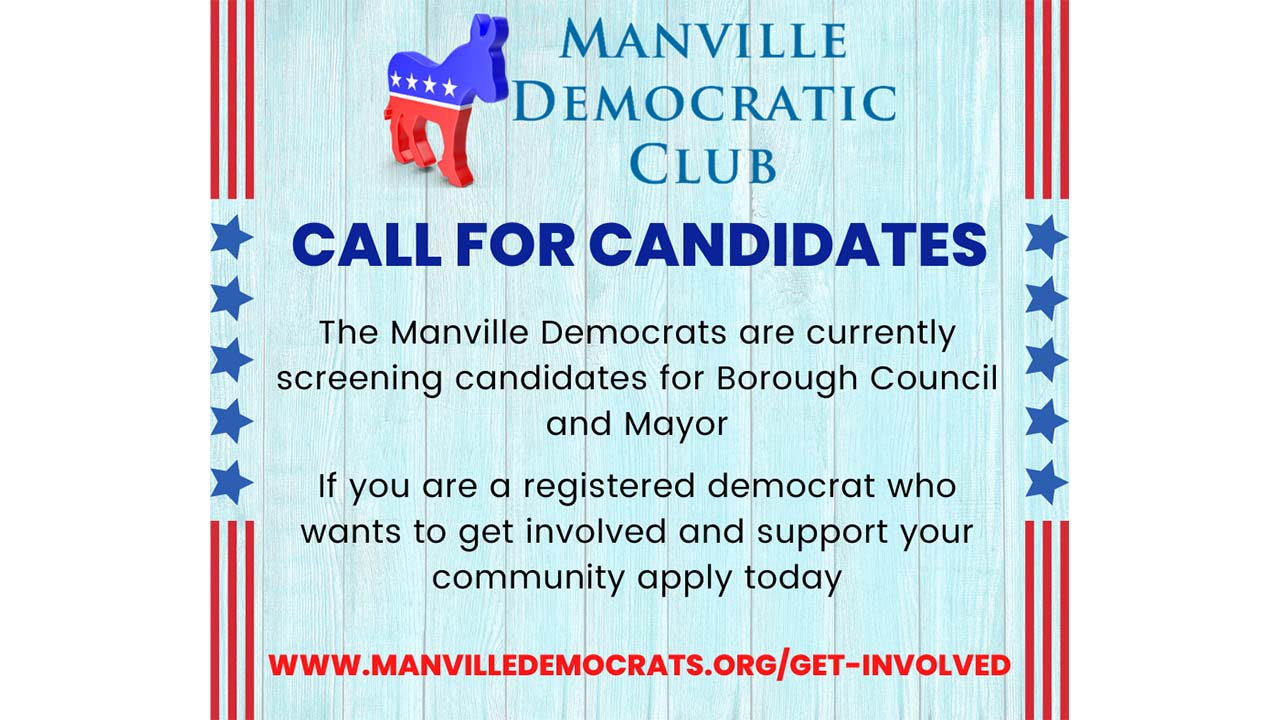 By Chris B.
January 10, 2023
Manville Democratic Club Seeks Candidates for 2023 Election
FOR IMMEDIATE RELEASE
Contact Christopher Basista at contact@manvilledemocrats.org
Manville, NJ - Manville – The Manville Democratic Club (MDC) is currently screening candidates interested in running for Borough Council and Mayor. Two Borough Council seats and one seat for Mayor will be up for election this November.
"Running for office and serving your community is an incredible experience. You have a real voice in setting priorities, supporting your community, and making change" said Manville Democratic Club Chairwoman Roberta Walters. "We are looking for strong, principled Democrats to get involved and help steer the priorities of the current council".
Manville has been under republican control since 2015. During these past few years we have seen no movement on key items including Main Street and Rustic Mall. We need voices on council to challenge and question decisions being made to change the trajectory of stagnant growth, to push movement on priorities, and to ensure residents feel their voices are heard.
It is critical to elect candidates who will ensure fair representation, bring diverse ideas, and a willingness to push back on the status quo. If you are a registered Democrat who is interested in serving your community with integrity, commitment, and passion, we would love to talk with you.
Check out our website at www.manvilledemocrats.org/get-involved for more details and to complete the application. Women and BIPOC individuals are strongly encouraged to apply. If there are any questions, please email us at contact@manvilledemocrats.org.