Councilwoman Patricia Zamorski Endorses Erin Risch and Roberta G Walters for Manville Borough Council
---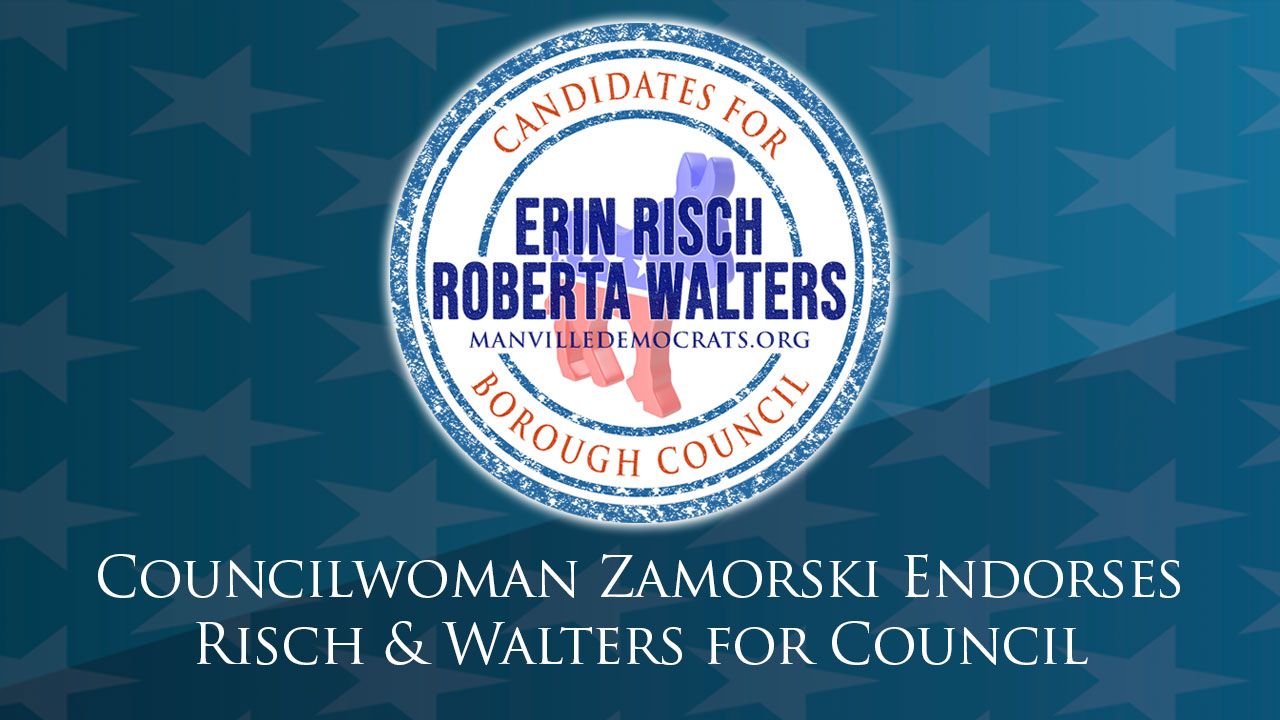 By Chris B.
October 24, 2021
Councilwoman Patricia Zamorski Endorses Erin Risch and Roberta G Walters for Manville Borough Council
FOR IMMEDIATE RELEASE
Contact Christopher Basista at contact@manvilledemocrats.org
Manville -- I would like to take this opportunity to show my support for our two Democratic candidates, Erin Risch and Roberta Walters. Erin and Roberta will be a driving force in the Borough of Manville when they are elected to Council. These two women have been working tirelessly in the Borough, not only with Hurricane Ida, but with showing how they educate themselves on issues so vital to Manville and her residents.
This is why I, Councilwoman Patricia Zamorski, support Erin Risch and Roberta Walters for election to Manville Borough Council and I ask you to join me in voting for them in the upcoming election. Show your support for them because it is definitely time for a change.
Voting has already begun. Whether you are voting by mail, voting early, or voting on election day, please cast your ballot for Column 2.
Manville really does need new leadership!
Manville necesita a Erin y a Roberta.