Information About Our Candidates
Ashley Neuman & Christine Sokoloski
For Manville Borough Council
Roberta G Walters
For Manville Mayor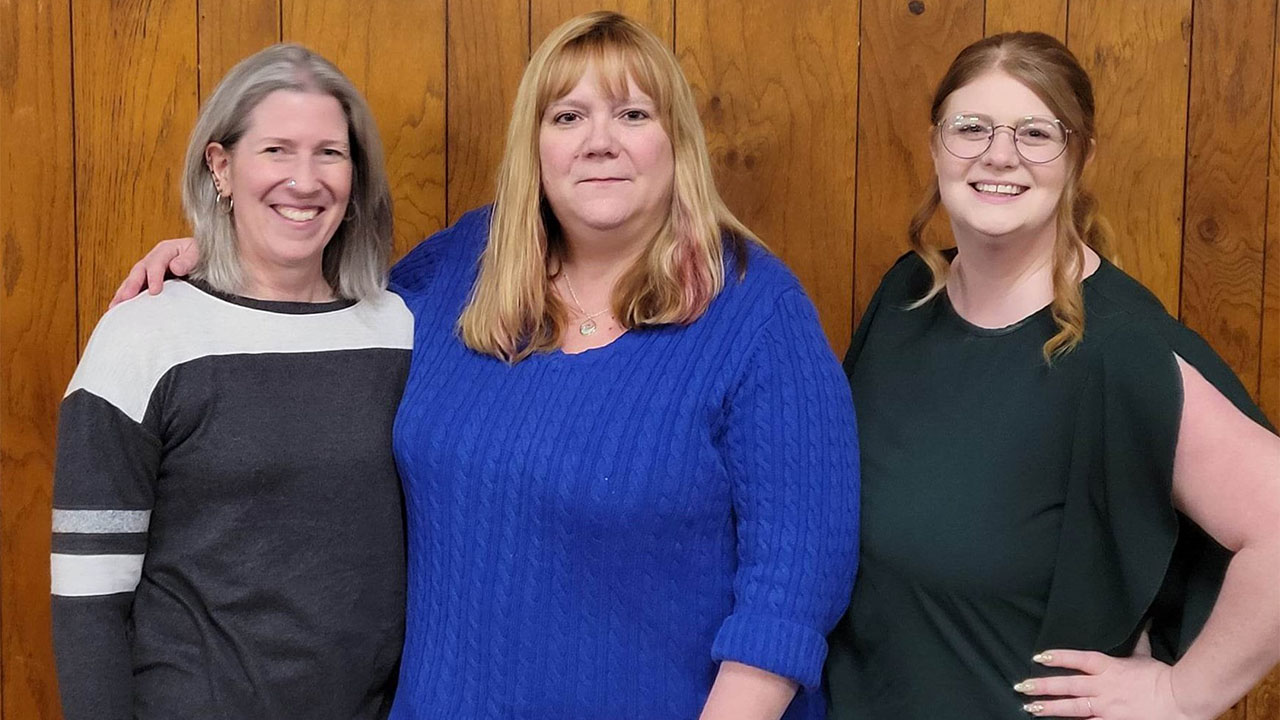 Ashley Neuman
Ashley Neuman has been a resident of Manville since 2016. She enjoys the quiet nature of the town and its proximity to beautiful parks in the area. She spent 4 years working as a hairstylist in Somerville, and in recent years has begun work as an Office Manager for a local Funeral Home. She is an elected committeeperson for Manville's 2nd District.
Ashley also currently runs a successful podcast, Always the Last to Know, in which she and her co-host discuss history and current events, and provide information for their listeners to get involved in local and national community activism of all kinds. She uses the podcast and her personal platform to bring attention to matters such as the impact of climate change on communities, human rights violations, voting rights, and social issues.
In recent years, Ashley has focused on community action in Manville. Participating in several food drives and volunteering at one of our local food pantries, as well as spearheading the 2022 "Manville Celebrates Pride" event, where LGBTQIA+ books and authors were highlighted and celebrated. It is imperative to Ashley that communities lean on one another to accomplish great things, and she cannot wait to continue her community outreach with the wonderful citizens of Manville.
Ashley is hoping to use her belief in the goodness of humanity to lead with compassion & empathy as a Manville Borough Councilwoman. Even if not elected, she will never falter in her quest to do what is best for the good of her entire community.
Christine Sokoloski
Christine Sokoloski is a resident of Lost Valley for over 2 decades. She represents District 3 as a Committeeperson and is secretary for the Manville Democrats.
Christine holds a BA in Journalism and an MS in technical communication. She is currently a Creative Director at a healthcare advertising agency and has experience in marketing and healthcare strategy and policy. Because of her work in healthcare, Christine is a strong supporter of women's issues, specifically reproductive health.
Christine is very active in her community. She is training to join CERT (Community Emergency Response Team), is a member of the Manville Arts Council and Manville food pantry volunteer. She is also a volunteer with the Red Cross. When not working or volunteering, you can often find Christine jogging or biking through the Valley, hiking in the Sourlands, or on a yoga mat finding her inner peace.
Roberta G Walters
Roberta G Walters comes from a large family of lifelong Manville Residents. As the daughter of Robert Walters and Loretta Rogalski, she attended and graduated from both Sacred Heart School (where her mom Loretta was a beloved teacher) and Manville High School.
Roberta currently serves as Chair of the Manville Democrats, President of the Somerset County Federation of Democratic Women, is an elected Democratic committee person for district 5, and serves on the Somerset County LGBTQ+ Advisory Board. She is also a member of the Manville Recreation Committee and is a deputy with OEM as their CART (County Animal Response Team) representative. A tireless advocate for women, Roberta also works to support numerous women's health and equality issues at the local, state, and federal level.
Roberta is employed as a Quality Assurance Manager. She has been with her company for 29 years and has held a variety of positions, including leading large scale, multi-million-dollar initiatives generating both revenue and client satisfaction. Her extensive experience has refined her skills and knowledge critical for communicating, managing risk, strategizing, and influencing change. All skills she plans to bring with her to support Manville residents.
Roberta is an avid animal lover and has two rescue dogs, Bella and Oakley. You can often see her and Bella, a certified therapy dog, visiting our schools and library for read to the dog and other programs.